Take Your Business to the Next Level with HVAC Dealer Programs
The past few years since the pandemic has been tough. The country has been experiencing price increases and lead times never seen before. The HVAC industry is no different. In an era where business success is dependent on a homeowner being able to find your business online, marketing support makes a huge difference. We're going to take you through a couple of the programs that Webb Supply participates in like the Ruud Pro Partner Program, Ducane NDP, and Samsung Preferred Dealer Program.
Ruud Programs:
Ruud Step-Up Program:
Perfect for smaller contractors, the Ruud Step Up Program is a great introduction to the product line before becoming a Ruud Pro Partner. Free to enter, the Ruud Step Up Program aims to help Ruud dealers grow their business based on year-over-year growth. When enrolled dealers grow equipment purchases by a minimum of 10% and $30,000, they are eligible for a 4% rebate incentive on all equipment purchased throughout the year. Additional rebates are available based on higher volume sales. To be eligible for the full year of purchases, contractors need to be enrolled on or before May 31st.
Designed for contractors who already have an established business, the Ruud Pro Partner Progam is jam-packed with tons of benefits designed to provide a positive impact on the business. Enrolling in the program grants contractors access to some marketing programs, social media support, consumer sales leads, recruitment support, promotional items, and consumer financing.
The full list of benefits for the Ruud Pro Partner Program can be found in our blog post diving further into the program. We strongly recommend this program based on the potential return on investment when contractors fully utilize the value-added features.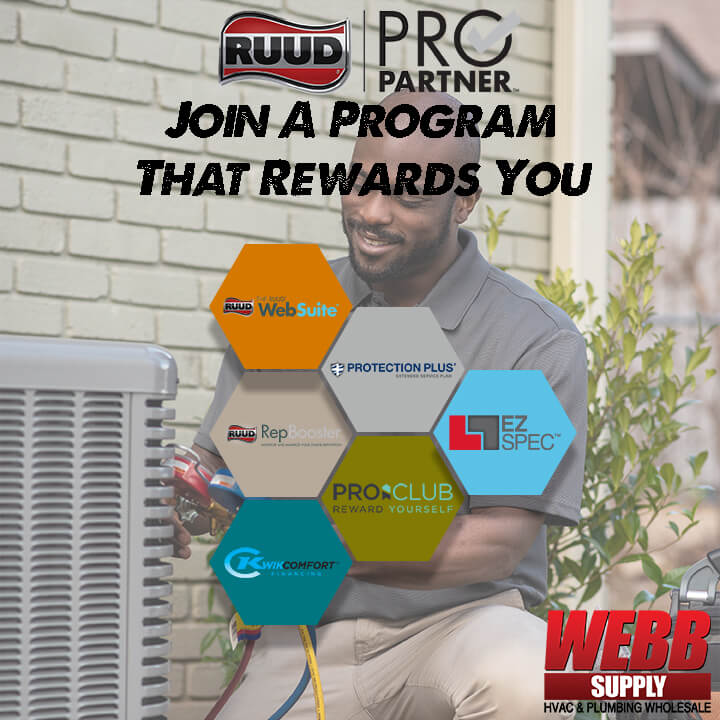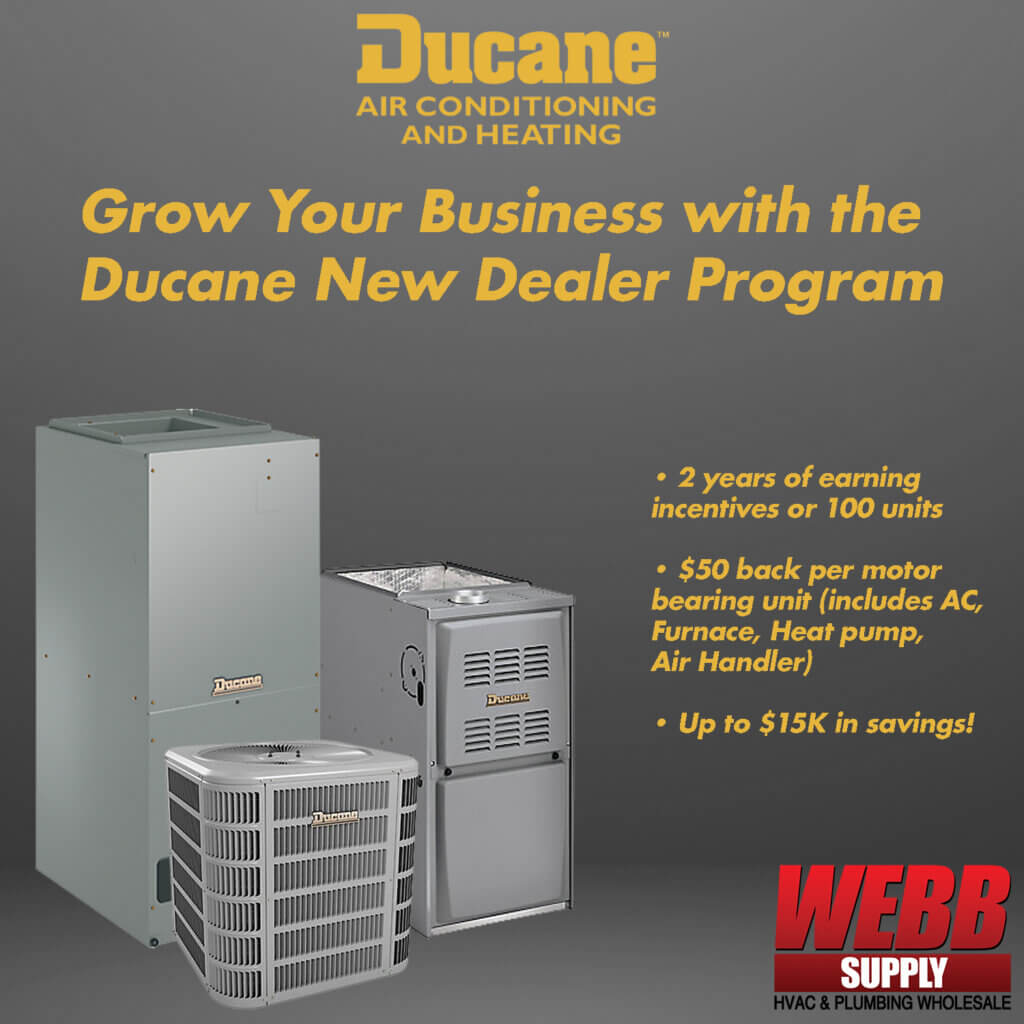 Ducane Programs:
The Ducane New Dealer Program or NDP is an incentive-based program that gives HVAC contractors a $50 rebate per motor-bearing unit purchased. The rebate applies to heat pumps, furnaces, air conditioning units, and air handlers. This program is a great way to put money back in your pocket while still expanding HVAC equipment sales. Enrollment is for two years, and 100 units sold. If you sell 100 units within year one, you are eligible for unlimited savings in year two. Interested in the Ducane NDP program? Read our blog post on the program specifics today!
Samsung Programs:
The Samsung Preferred Dealer Program is a three-tiered program that provides contractors with value-added benefits geared towards growing the business. Eligibility for the program is based on training credits and the number of units registered during the installation process. Benefits to the program include dealer locators, priority technical support, enhanced warranties, and lead generation.
For more information, please visit our in-depth look at the Samsung Preferred Dealer Program.