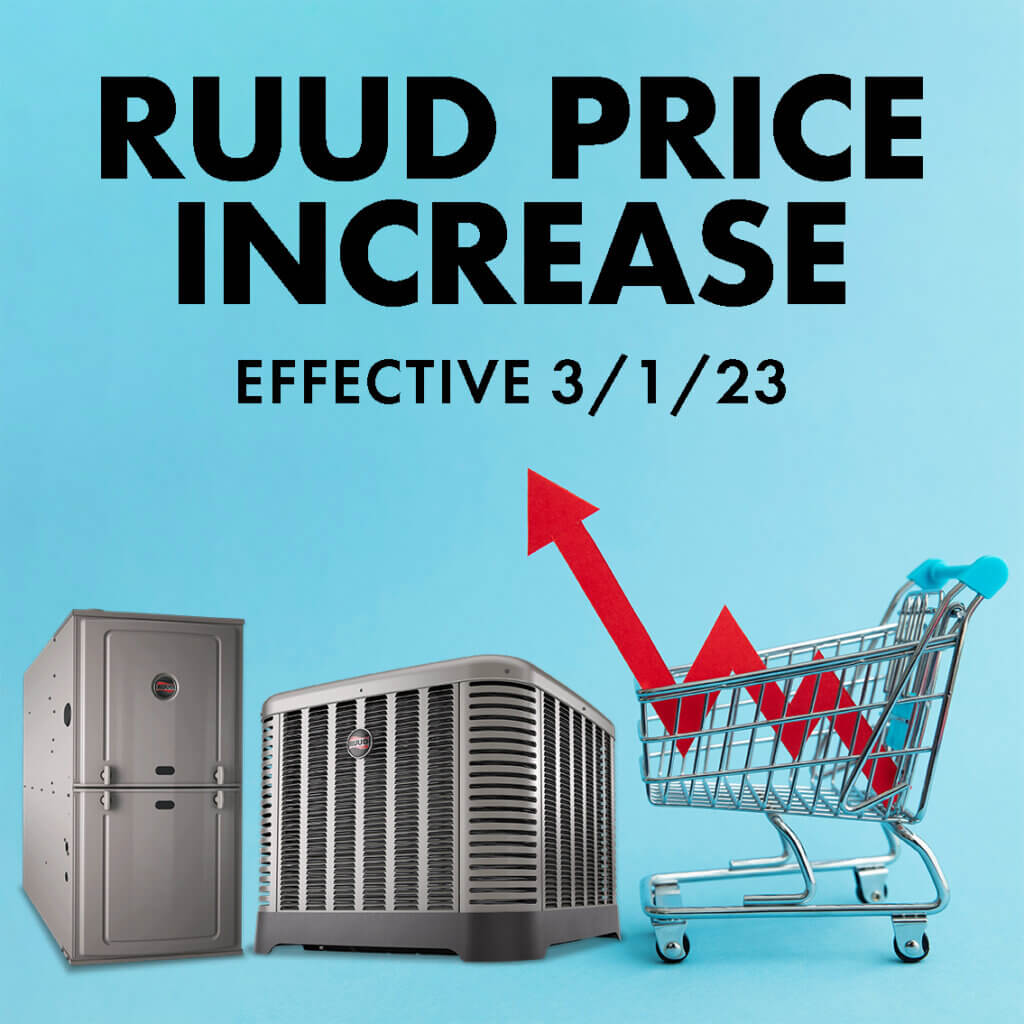 Webb Supply knows that when it comes to quoting jobs, having the correct price matters. As price increases roll out, we will keep our customers notified as the changes go into effect. That being said, Webb Supply was notified that Ruud will be coming out with a substantial price increase that affects all equipment starting on March 1st.
If you have any questions, comments, or concerns regarding this latest price increase, please reach out to your Webb Supply Representative for more information.
GET CURRENT PRICING EVERY TIME ONLINE
Webb Supply is moving away from releasing price sheets due to the constant increases handed down from vendors. To get accurate pricing every time, register for our Online Web store today!